CME Webinar Series
Learn here because you live here.
2020/21 CME Webinar Series is now complete.
CME has successfully made the pivot to offer positive virtual learning experiences through the University of Saskatchewan's webex platform. We are excited to announce the NEW 2020-21 programming, which will include weekly webinars starting October 2020 through to March 2021. Each month will have a different theme, hearing from experts in the field.
CLOSED - Full Subscription | $300 + GST (Save!)
Six months of education (as of October 2020)
Deadline: November 30, 2020
CLOSED - Monthly Subscription | $80 + GST
Purchase month-to-month
Deadline: last day of each month
Wednesdays from 4:00 - 5:00 PM
For more event information, click HERE
---
2020 WEBINARS
Pediatrics | October
Event Info
Register Now
Oct 07 | Pediatric Pain - Dr. Krista Baerg
Oct 14 | Cannabis based therapies in pediatrics. What is the evidence? - Dr. Richard Huntsman
Oct 21 | Anxiety: Assessment and Treatment - Dr. Madhav Sarda
Oct 28 | Autism: Seeing the Forest and the Trees - Dr. Ghita Wiebe
Older Adults | November
Event Info
Register Now
Nov 04 | Social Isolation with People with Dementia - Dr. Bonnie Jeffery & Abbie Wolfe
Nov 12 | Remote Assessment of Cognitive Impairment - Dr. Megan O'Connell
Nov 18 | Medical Assistance in Dying (MAID) - Dr. Robert Weiler
Nov 25 | Connect Care Strategy - Dr. Jenny Basran
Choosing Wisely | December
Event Info
Register Now
Dec 02 | Using Blood Wisely - Dr. Oksana Prokopchuk-Gauk
Dec 09 | Antimicrobial Stewardship - Dr. Shaqil Peermohamed
Dec 16 | Pulling It All Together | Choosing Wisely in Family Practice - Dr. Cathy MacLean
---
2021 WEBINARS
Surgery | March
Event Info
Register Now
Mar 03 | Breast Lump/Breast Cancer - Dr. Michael Harington
Mar 10 | Lung Cancer Screening Diagnosis/Workup - Dr. Richard Bigsby
Mar 17 | Colorectal Cancer and Screening in Saskatchewan - Dr. Peter Graham
Mar 24 | Diverticulitis - Dr. Ray Deobald
Mar 31 | Improving Communication in the Referral/Consultation Process - Dr. Kishore Visvanathan
Obstetrics | February
Event Info
Register Now
Feb 03 | Managing Diabetes in Pregnancy Remotely - Dr. Viji Udayasankar
Feb 10 | SOGC Fetal Health Surveillance Guidelines - Dr. Tin Yen
Feb 17 | OTC Medications in Pregnancy - Dr. George Carson
Feb 24 | Gynecologic Cancer Surveillance: Guidelines for the General Practitioner - Dr. Jennifer Brown-Broderick
Heart & Stroke | January
Event Info
Register Now
Jan 06 | Alteplase vs Tenecteplase for Thromboloysis & Stroke Prevention: Atherosclerosis - Drs. Regan Cooley & Sanchea Wasyliw
Jan 13 | Echocardiography - The Troponin of Cardiac Imaging - Dr. Stephen Pylypchuk
Jan 20 | Approach to EKG's - Dr. Benjamin Leis
Jan 27 | Surgical & Non-surgical Management of Hemorrhagic Stroke - Dr. Zane Tymchak
Educated Care is Better Care.
CME Virtual Events
SASKSONO
Virtual Conference
Webex
April 17, 2021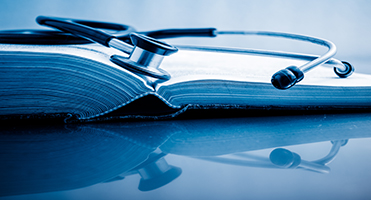 SaskRENEWAL 2021
Virtual Conference
Zoom
May 14-15, 2021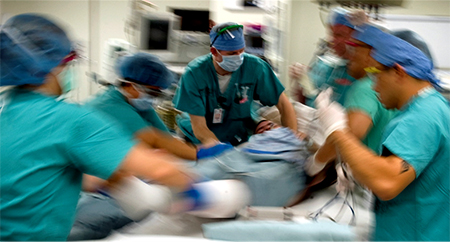 Sask ER Journal Club
Virtual Discussion
Webex
June 2021
Event Info
Join Event LIVE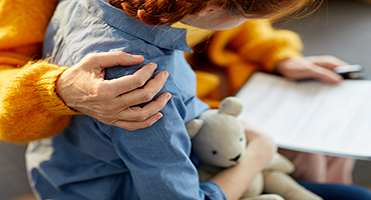 CanREACH-SK PPP 
Virtual Mini-Fellowship
Zoom
Sept 23-26, 2021
Event Info
Register Now
CME Online Courses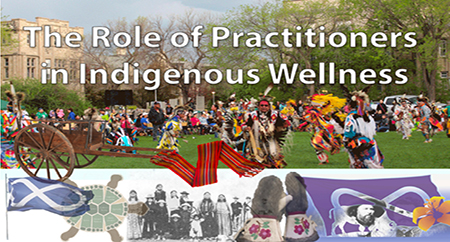 The Role of Practitioners
in Indigenous Wellness
February 15, 2021
Fees: $300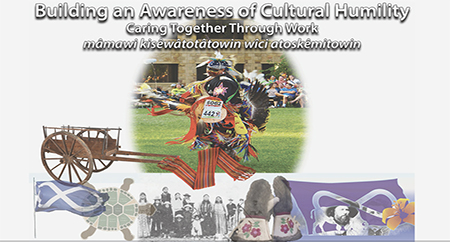 Building an Awareness
of Cultural Humility
Summer 2021
Fees: $150.00
Course Info
Register Now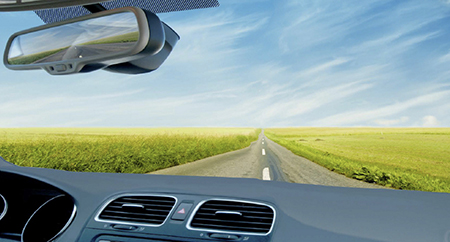 Is Your Patient Fit to Drive?
Medical/Legal Implications
February 15, 2021
Fees: $100
Course Info
Register Now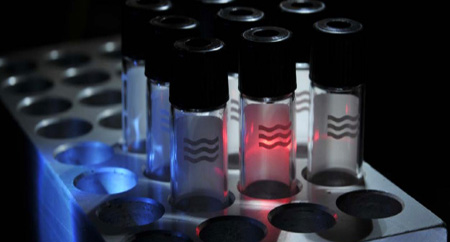 Choosing Wisely
Continuous Intake
Fees: $50
Course Info
Register Now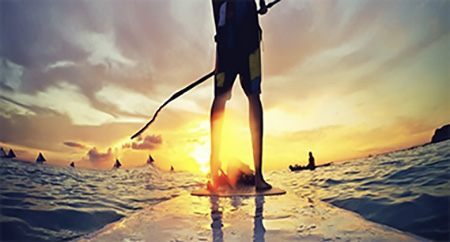 Pain & Therapeutics
Continuous Intake
Fees: $50
Course Info
Register Now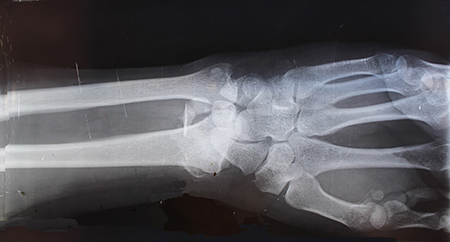 Clinical Imaging
Continuous Intake
Fees: $0
Course Info
Register Now 
miyo maskihkiy | "Good Medicine"
Accreditation Update
COVID-19: Your annual professional development learning cycle requirements have changed. See below imporatant messages from the CFPC and the Royal College.
CFPC
Our primary aim at the College of Family Physicians of Canada (CFPC) at the moment is to support you during the COVID-19 pandemic. In recognition of the significan pressures you are experiencing, both personally and professional, we will be implementing the following actions:
Waiving the 2019-2020 annual continuing professional development (CPD) requirements (25 certified and/or non-certified credits.)
Extending all current Mainpro+ cycles by one year to all you more time to acquire 250 credits.
Implementing these changes in Mainpro+ will take us a few week. We will send an update when this work has been completed. Should you wish to enter CPD activities in Mainpro+ to count toward your requirements, please do so.
ROYAL COLLEGE
We recognize that COVID-19 has impacted many of you, either directly or indirectly. This includes pesonal and professional hardships, as well as financial stresses and strains. Our primary aim is to support you during these challengting times:
One year will be added to everyone's MOC cycle.
40-credit minimum requirement for 2020 is waived.
Healthy Doctors = Healthier Patients
Vision and Mission
Values
Respect, Responsiveness, Collaboration, Innovation, Accountability, Passion, Leadership, Scholarship, Quality Improvement
Vision
CME is a leader in enhancing the patient's quality of health through its innovative educational opportunities in lifelong learning
Mission
CME engages with healthcare professionals to enhance health care outcomes by delivering continuing professional learning that is focused on the needs of the patient and their communities. We are guided by the principles of social accountability, equity, collaboration and excellence.
---
Contact Us
Mailing Address:
University of Saskatchewan
Box 60001 RPO University
Saskatoon SK S7N 4J8
8:30 a.m. - 4:30 p.m.
Monday - Friday
Phone: (306) 966-7787
Fax: (306) 966-7673
---
Stay Connected
The College of Medicine, University of Saskatchewan, is a strong supporter of outreach education for all physicians in Saskatchewan. Through this website and associated distance education initiatives, we hope to provide up-to-date, relevant learning materials which will enable physicians to design and access continuing medical education and professional development to meet their individual needs, and to do so in their own working environment.
The quality of medical care offered to the people of the province depends in great measure on the effectiveness of the physicians and other health care professionals who provide it. The College of Medicine encourages all physicians to take advantage of the services offered through the Division of Continuing Medical Education in meeting their learning needs.
---
Through effective continuing medical education programs, the Division of Continuing Medical Education assists physicians in their efforts to provide the best quality of patient care. As much as possible, physicians are involved in planning, conducting, and evaluating all programs because continuing education is most effective when participants share in all phases of the program.
CME staff are eager to provide you with progressively more available, more effective, and more enjoyable continuing education opportunities. Your opinions, ideas, and requests are welcomed to assist in planning and developing the most helpful programs. Further information about learning opportunities is available from the Division of Continuing Medical Education.
The Division of Continuing Medical Education also collaborates with the College of Physicians and Surgeons of Saskatchewan, the Saskatchewan Medical Association and The Ministry of Health in delivering and supporting the Practice Enhancement Program (PEP).
Dr. Jim Barton, MD, FRCPC
Associate Dean, Continuing Medical Education
Clinical Professor of Medicine-Nephrology
Program Director-Adult Nephrology
Faculty Profile

CME office phone: 306-966-7787
CME office fax: 306-966-7673
Clinical office phone: 306-934-3300
Clinical office fax: 306-934-3355